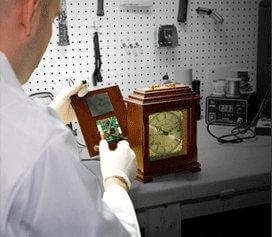 Conception service
| Alexandre Santos
With the miniaturization of electronic components, surveillance and recording technologies have advanced significantly. we now hide small cameras and microphones almost anywhere. even the CIA didn't have this luxury a few years ago!
We offer a conception service that allows our clients to customize their own monitoring equipment for their specific needs or situations. with experience, we have refined the art to converting any daily object into a listening or covert surveillance device. in our workshop, we can take an object of your choosing and incorporate hidden spy equipment into them. in addition, our customer service team offers precise explanations and training when purchasing products in stores.
Multinational corporations and police agencies have been extremely satisfied by the custom surveillance conceptions we have engineered over the years. while the details of our projects are not to be disclosed, we can design covert surveillance systems for vehicles, rooms, structures, outdoors, integrated into an item and more.
Since 2004, our company specializes in this little-known industry and our experts can guide you and provide effective and proven surveillance techniques. we aim to help our customers gain the information and evidence they need to protect themselves and their property.